You have probably read our main article on Big Head and oxalate affected horses and now you are looking for a chelated calcium supplement to help your oxalate affected horses. Only EquiFeast has carried out trials on this exciting technology and their formulations are protected by patents. So only EquiFeast products are available to supply the quantities of chelated calcium required to achieve the best results. There are other products around but none provide even 10% of the loading rate we recommend.

Take the advice of one of Australia's top Camp Drafting families - the Comiskey's (Louise pictured below) and choose from BREAK FREE and BREAK FREE Elite.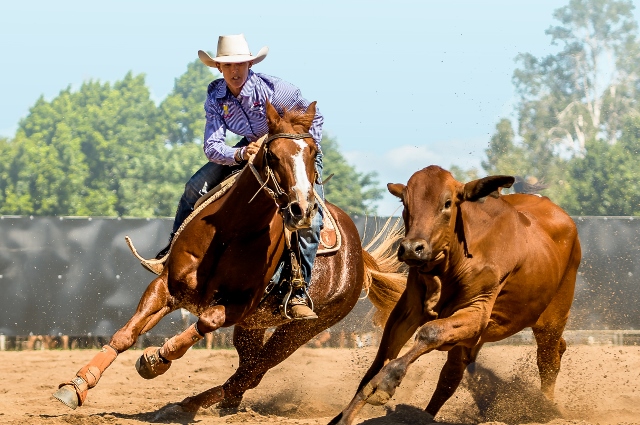 BREAK FREE provides the chelated calcium along with a number of trace minerals that are often beneficial for horses grazing outback pastures. This is the most popular product used by Camp drafters and by cattle station owners on their working (mustering) horses and breeding stock.

For the hard working equine athlete we have developed BREAK FREE Elite which also contains a comprehensive support package for the joints and the ligaments, tendons and muscles that support them.

Customers in Australia can order online by clicking here.

We have not set these products up on our North American shopping cart yet but please email us if you are interested in pricing.